FACEBOOK MARKETING SERVICE
INCREASE YOUR ROI WITH THE BEST FB ADS AGENCY
At W3Partner Technology, we understand that Facebook advertising is all about discovering the right audience for your business and scaling up campaigns once that audience has been identified. Our experienced team runs multiple campaigns on a daily basis to help our clients achieve impressive returns on investment for their ad spend.
STAND OUT ON THE WORLD'S LARGEST SOCIAL MEDIA NETWORK WITH THE TOP RANKED FACEBOOK MARKETING COMPANY
Facebook is a social media platform with over 2 billion active users worldwide. With so many people on the platform, it's an excellent opportunity for businesses to reach their target audience and connect with potential customers. However, with so many businesses vying for attention on Facebook, it can be challenging to stand out and make an impact.
That's where our Facebook marketing service comes in. We specialize in creating customized Facebook marketing strategies that help businesses increase their reach, engagement, and sales.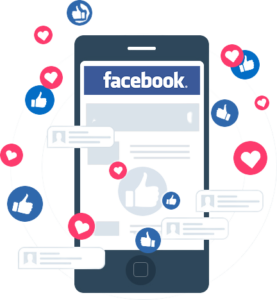 Our team of experienced marketers will work closely with you to understand your business's unique needs and goals. We'll then create a customized Facebook marketing plan that is tailored to your specific requirements. Our approach is data-driven, which means we use analytics and insights to make informed decisions that will drive results for your business.
Our Facebook marketing services include:
Our Facebook marketing service is perfect for businesses of all sizes, from small startups to large corporations. Whether you're looking to build brand awareness, generate leads, or drive sales, our team has the expertise and experience to help you achieve your goals.
Frequently Asked Questions