WEB DESIGN & DEVELOPMENT SERVICE
Enhance Your Online Presence with Our Website Design Service
In today's digital age, having a well-designed website is crucial for any business or individual looking to establish a strong online presence. At our website design service, we understand the importance of having a website that not only looks great but also functions seamlessly. We offer a range of website design services that cater to the unique needs of each of our clients.
The Importance of a Well-Designed Website for Your Business
Websites can serve a variety of purposes depending on the needs of the individual or business. Below are some of the most common uses of websites:
Marketing and promotion: Websites are an effective tool for marketing and promoting products, services, or ideas. They allow businesses to reach a wider audience and provide a platform for showcasing their offerings.
Branding and reputation management: A well-designed website can help businesses establish a strong brand identity and manage their online reputation.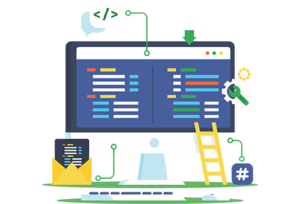 Transforming Your Ideas into a Beautiful and Functional Website
Customer engagement and communication: Websites provide a platform for businesses to engage with their customers and communicate with them directly.
Sales and revenue generation: E-commerce websites provide businesses with a platform to sell their products or services directly to customers, generating revenue and increasing sales.
Maximizing the Uses of Websites for Business Growth
Frequently Asked Questions