Boost Your Ecommerce Business with the Leading Ecommerce SEO Company.
Are you struggling to get your eCommerce website to rank on search engines? Do you want to increase traffic and sales through organic search? Look no further than our eCommerce SEO services.
HOW DOES IT FEEL WHEN YOU HAVE RIGHT ECOMMERCE SEO AGENCY WORKING FOR YOU!
Our team of experienced SEO professionals specializes in optimizing eCommerce websites for search engines. With a combination of technical optimization, keyword research, content creation, and link building, we can improve your website's search engine visibility and drive targeted traffic to your online store.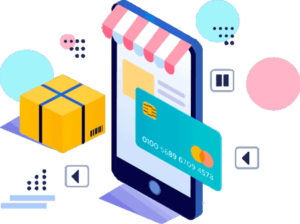 IMPRESSIVE RANKING DRIVEN BY OUR OFF PAGE SOLUTIONS
Keyword Implementation involves strategically placing relevant keywords throughout a website to improve its visibility in search engine results pages (SERPs) when users search for those keywords. However, it's important to note that keyword optimization alone isn't enough to guarantee high search rankings. Search engines like Google also consider other factors like website content, user experience, website speed, and backlinks.
The key to attracting your ideal customers lies in using the right keywords. We specialize in researching and analyzing the most effective keywords for your business, including those used by your competitors. By strategically implementing these keywords, we can help improve your website's search engine ranking and ultimately drive more sales.
Developing content is a powerful way to build trust, add value, and increase your consumers' knowledge of your products and platform. At our company, we create unique content in the form of blogs, articles, and website copy that is tailored to your specific needs. By creating original content that is both engaging and informative, we can help set you apart from the competition while also improving your website's search engine ranking.
Product Page Optimization
As a top ecommerce SEO company, we prioritize product page optimization since they are often the pages that rank for specific search phrases. Our team ensures that each product page has a title, description, and well-optimized images to help increase the authority of the page for ranking purposes. By paying close attention to these details, we can help improve the search engine visibility of your ecommerce website and drive more targeted traffic to your product pages.
Frequently Asked Questions